Palestine Youth Center and Majed Shala, Gaza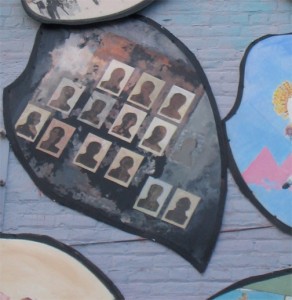 Info on Palestine Youth Center coming soon.
http://pycweb.org/eng/news-det-32.html
MAJED SHALA
http://www.artwfg.ps/cv.php?id_artist=3&op=index
Born in 1960 in Gaza, Shala graduated with a Master of Arts from Scranton University, USA in 2001. Shala's work has been shown in a number of solo exhibitions, including Suwar min Gaza, in Beirut, Lebanon (2004) and Gaza Hanin il Makan, at the Arts and Crafts village in Gaza (2003). Between 2000 and 2001, he attended Jordan's Daaret Al Funun academy. His international exhibitions have included in the Middle East ,USA, South Africa, Hungary, Brazil, Amman Jordan, and Qatar. Most recently he has participated in exhibitions in Italy and Norway and also with the United Nations.
WINDOWS FROM GAZA ART GALLERY-For Contemporary Art
The place is restricted by us. The ideas is crowded by us. So we go together to think how to come out to the "other" and to breath through small windows. We want to say our word in this narrow place "Gaza" through our cultural artistic language to communicate with others. Many details fill the place "Gaza" and we try to make it in new descriptive colors