Gaden Shartse Monastery, CA, USA/Tibet.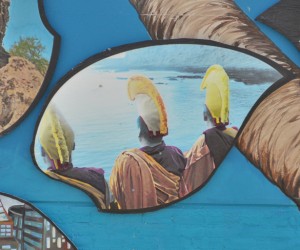 Click here to see the video about Gaden Shartse Monastery in Exile
Gaden Shartse Monastery VIDEO
http://www.gadenshartsecf.org/
Welcome to the website of Gaden Shartse Cultural Foundation. The foundation is a registered 501(c)(3) nonprofit public benefit corporation. It was established in 2006 with the mission to help preserve and share the ancient Tibetan traditions and culture. Since the Chinese invasion of Tibet in 1950, much of this rare and ancient culture has been destroyed.  We feel that this rich culture, once hidden and preserved behind the Himalayan mountains, has much to offer the world at large. It is our mission to not only help preserve this precious culture, but to share it's ancient wisdom with the people of the United States.  To do this we have partnered with Gaden Shartse Monastery and Thubten Dhargye Ling Buddhist Center to help host the Sacred Earth and Healing Arts of Tibet tours here in the USA.