Exciting work continues on the Olympia-Rafah Mural Project!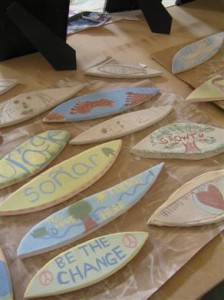 On the north side of the Labor Temple building at State and Capitol, we will affirm the sister-city connection between Olympia, Washington and Rafah, Palestine. The mural will examine Olympia's "hidden histories" and explore links between our local past and global struggles for social economic justice. Labor history, the dispossession of Native Americans from their land, and current immigration and deportation struggles link us to events which have shaped the history of Rafah. Through art, we seek to understand our own past and present participation in colonialism and occupation.
Four "R's" frame our design and image selection: relationships, return, resistance, and reconciliation. We celebrate and seek to strengthen the human connections between our communities; affirm the right of return for the Palestinian diaspora; acknowledge the daily acts of resistance to oppression; and express our heartfelt hope for reconciliation.
Central to our mural design is a large olive tree featuring tile leaves painted by local individuals to reflect their visions of peace and justice. Several hundred tiles have been painted and fired, with further workshops and open studios planned to work with artists, students, and organizations on mural design. Two artists from the Rafah Artists' Association are helping to design scenes from Palestine and hope to join us during the painting. Between the branches, we are asking local groups to paint their social justice visions onto canvas fabric, which will be applied to the wall along with the tile leaves.
Proposed by muralist Susan Greene, this project follows up on two murals painted in Rafah by Susan and other members of the Break the Silence Mural and Arts Project. Susan has been involved in a number of community murals in San Francisco, and she recently returned from working on mural projects in Bi'lin and at the Edward Said Conservatory of Music in Ramallah. She plans to return to Rafah to work with the community there on a "sister mural" thematically linked to the Olympia-Rafah Mural.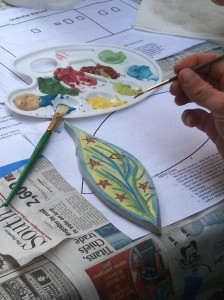 The Mural Project seeks volunteers to help us achieve the mural vision of community building and collaborative art in pursuit of social justice. Please consider joining our work, or making a donation to the mural. Activists, artists, community members, children, local organizations— all are welcome!
See you at the wall!