Eman Mohammed, Gaza, Palestine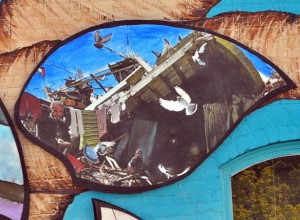 Eman Mohammed is an award winning photojournalist and TED fellow, currently based in Washington DC.
Eman is a Palestinian refugee, born in Saudi Arabia and educated in Gaza City, Palestine where she started her photojournalism career at the age of 19.
For the past decade, her work had been focused on documenting the Israeli-Palestinian conflict, including military invasions and the frequently occurring wars in the area as well as the formation of armed militant groups in the Strip.
 The main body of Eman's work has moved from covering the Israel's bombing blitz in a hard news style to a more in depth long-term aftermath projects and series of women unraveled stories in culturally sensitive communities.
Eman Mohammed's photographs expanded to reach other countries within the Middle East through her two recent projects " Ouyon Lajeaa" and Broken souvenirs.
 Her work appeared on The Guardian, Le Monde, VICE, Washington post, Geo international, Mother Jones , and CNN.
It had also been recognized by several international organizations and was recently acquired by the British museum in London, shortly after Eman was announced to be one of the TED Fellows for 2014.